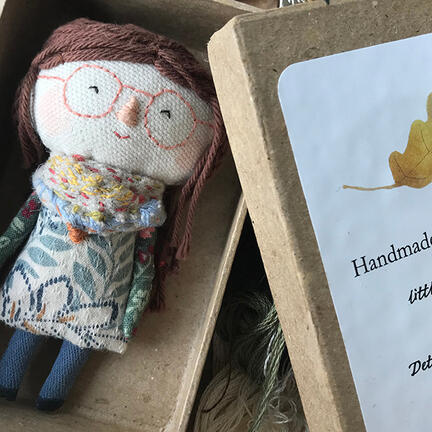 Alma
396,00 kr.
Description

This is Alma, a little handstitched art doll made in the early Spring of 2023. Alma has wonderful detail work like her embroidery scarf and glasses as well as her fine thin braches in her hair. Alma is not a toy but is a little artefact for the adult collector.
Alma measures about 10 cm in length and comes in a little box. Her clothes that comes from descarded clothing is stitched on to her body and does not come of.
Do not put Alma in the washingmachine, but handle her with care and a damp cloth if washing is needed.
Prices are incl. VAT