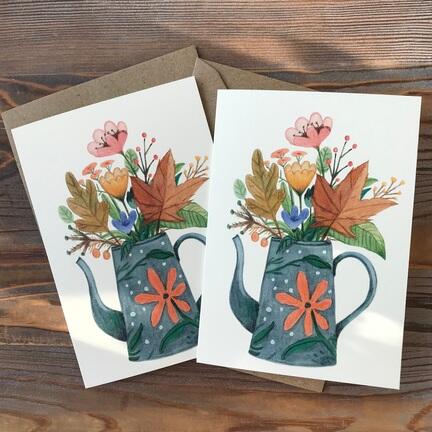 Autumn Bouquet card set of two
48,00 kr.
Description
Autumn Bouquet greeting card set of two with two rustic enevelopes.

Each card measures 105 x 148 mm/A6 size.
Printed on lovely offwhite fsc-marked paper.
Easy to write on or put in a frame.
The cards are also available as a single card.
Prices are incl. VAT