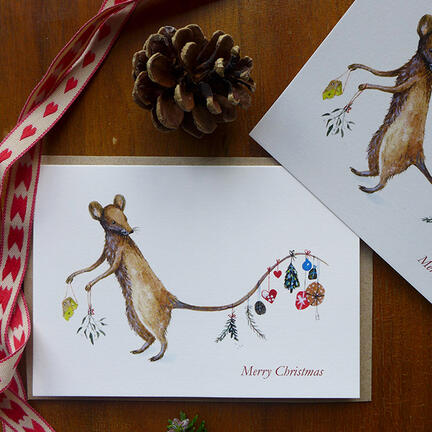 Christmas mouse card set - English text
48,00 kr.
Description
I found these cards that I did years ago of a Christmas Mouse with English text 'Merry Christmas' on the front.
The cards now consist of a card set of two with two rustic brown envelopes.
A6 size.
Paper is of high quality as it is thick, a bit off white and fsc-marked.
Prices are incl. VAT