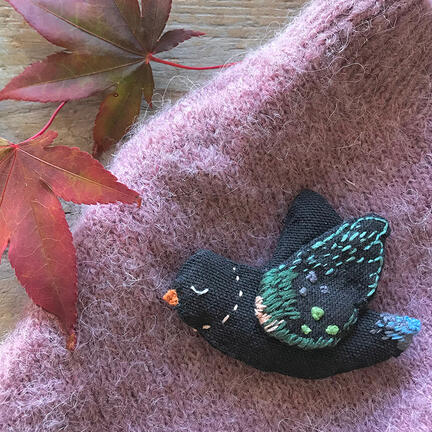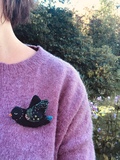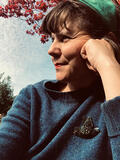 Dream bird brooch
280,00 kr.
Description
A little dream bird brooch that I have hand embroidered with a sense for detail.
One-of-a-kind.
Easy to pin on to your shirt, sweater or bag.
Will also serve beautifully as a wall hanging decor piece.
Measures about 6,3 cm wide, 5 cm high.
Made of black cotton linen, cotton thread and stuffed with a bit of natural wool.
Notice: The brooch will not like a spin in the washing machine!
If washing is needed wipe gently a bit of (not to hot) water with your hands or a damp cloth on the brooch.
Sorry, this item cannot be bought as there are no more in stock