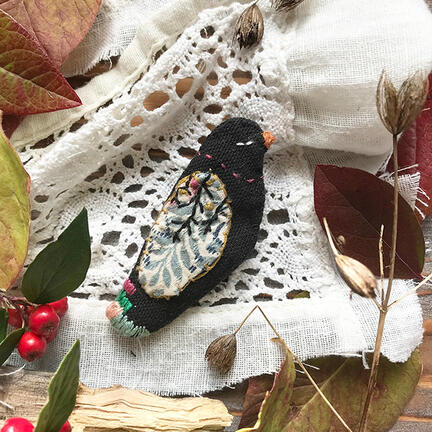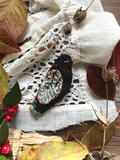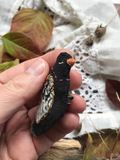 Embroidery & fabric Bird brooch
224,00 kr.
Description
One-of-a-kind little bird brooch friend made by black linen, used fabrics and embroidery. Stuffed with a bit of con-carded wool.
All stitched by hand.
The brooch has pin on the back and may easily be pinned on to one's favorite shirt, sweater or bag. Great as gift to a friend, mother, sister or yourself.
Measures 6,5 cm in length, 2,8 cm wide.
Keep in mind that this little friend does not like a spin in the washing machine.
Sorry, this item cannot be bought as there are no more in stock