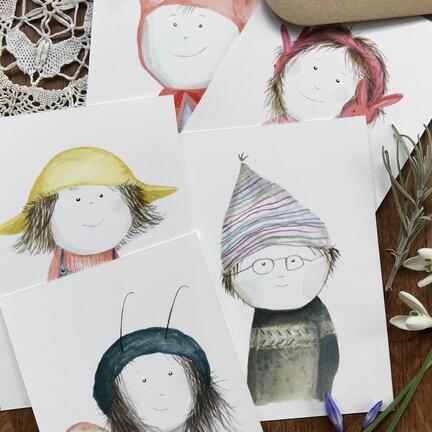 Set of five funny Kids on postcards
80,00 kr.
Description

A set of five funny kids on postcards.
- A fairy, a boy dressed as a Fox, a girl with a hat, a boy with round glasses and a girl wearing Bunny ear warmers.
Cute cards to lay beside a gift or put in frame.

Each card is in A6 size, printed on a great papertype that is thick and easy to write on.
Prices are incl. VAT