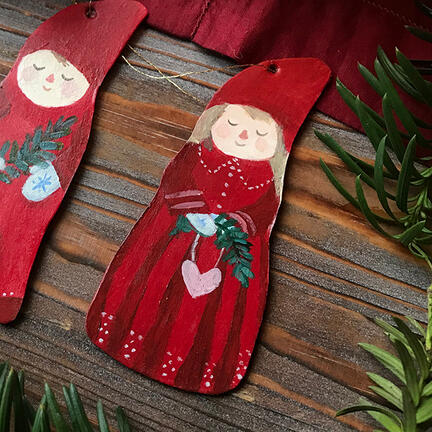 Little Pixie girl ornament
64,00 kr.
Description
Little Christmas ornament to hang in your Christmas tree or as other Christmas decor in your home. made to spread lots of cozyness.
This little figure I have cut by hand of a very thick paper type, then painted and varnished and attached a golden string.
The ornament is a one-of-a-kind item and no more of this kind will be made.
Measures about 10 cm in length.
I recommend to keep the ornament at normal room temperature.
Sorry, this item cannot be bought as there are no more in stock