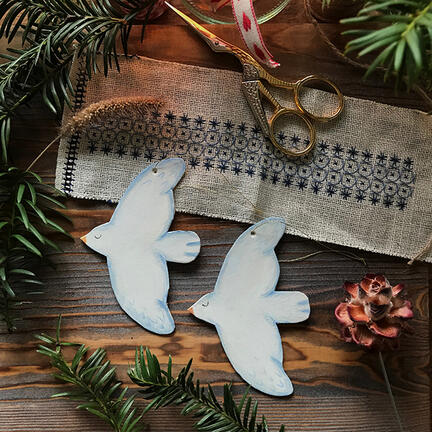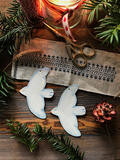 Peace bird ornament - single
64,00 kr.
Description
Finest little Peace Bird ornaments to hang on the Christmas tree or as other Christmas decor.
Made to peace at Christmas time (and all year round)
The little bird I have cut by hand, then painted and varnished, plus attached a little golden string.
The bird measures about 10 cm from wing to wing.
As the bird ornaments are totally handmade their will be slight variations on each.
I recommend keeping the ornaments at normal room temperature.
The price is for a single bird.
Sorry, this item cannot be bought as there are no more in stock