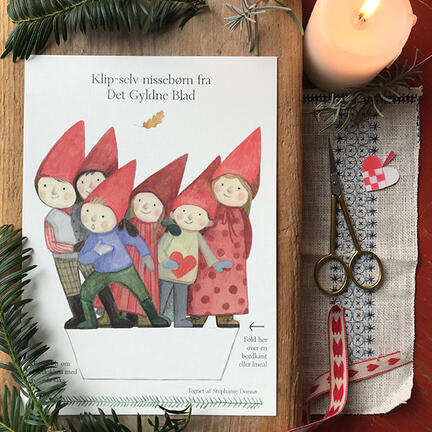 Pixie gang cut-outs ~kravlenisser
28,00 kr.
Description
Cut-outs - a Pixie gang to cut out yourself - an old Danish tradition.
If you do not dare to cut then the paper sheet also makes a fine large postcard - and there is plenty of space to write on cause the post card is in A5 size.
Paper is of high quality because it is thick, a bit off white and fsc-marked.
I recommend to use a pointed scissor when cutting the Pixies and to not be affraid of rounding the edges as this will make the Pixies stand more out when arranged as the cozy and whimsical Christmas decor they are - for both little and big.
Also, bend the foot over a rouler or table edge. That will make the Pixies stand much better.
Have a good time!
Prices are incl. VAT