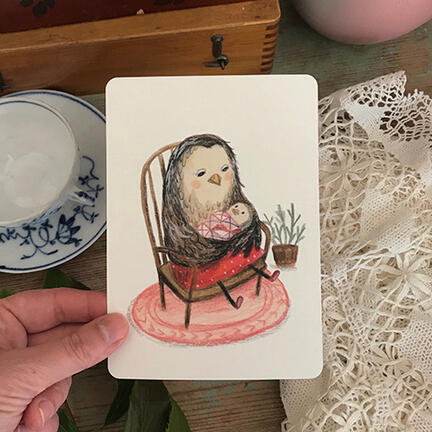 Bird Mom postcard
24,00 kr.
Description
Bird Mum and her little one.
A6 postcard with a rustic brown recycle envelope.
Send it or frame it.
The card is lovely thick, a bit off white and has round corners giving the card a gentle look. Paper is FSC-marked and easy to write on.


Prices are incl. VAT