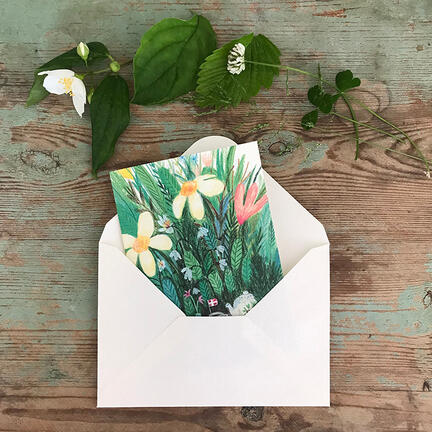 Birthday card - single
28,00 kr.
Description
Single birthday - celebration card.
There is always something to celebrate and this card serves that so well - and who dosen't want to dream them selves away to a lovely blooming garden with cake and the - or maybe coffee.
A card full of cozyness and intimacy.
The card is in A6 size, printed local here in Denmark. Paper is lovely as it is thick, easy to write on, slightly off white and fsc-marked.
Comes with a cream white envelope.
The original picture is painted with gouache, watercolor and color pencil on paper.
The card may also be purchased as a card set of three here in the shop.
Prices are incl. VAT