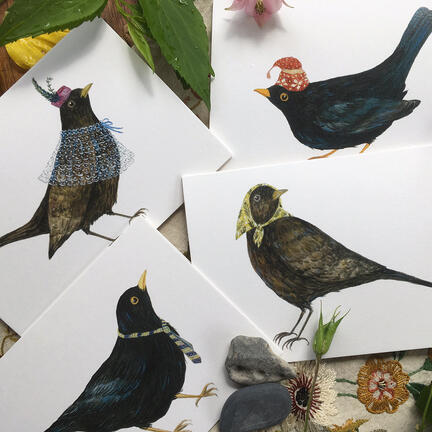 Black Bird card set
96,00 kr.
Description
Four lovely Black Bird cards with a vintage look.
Two males and two females, all wearing clothes cause that is how Black Birds look in Stephanies garden, oh yes. The cards are great to lay beside a gift or simplt frame them.
The cards are printet local here in Denmark. Paper is of lovely high quality, because it is thick, a bit off white, FSC-marked and easy to write on.
On the back you will find my beautiful logo of an Autumn leaf.
The set includes four rustic brown envelopes.
Prices are incl. VAT