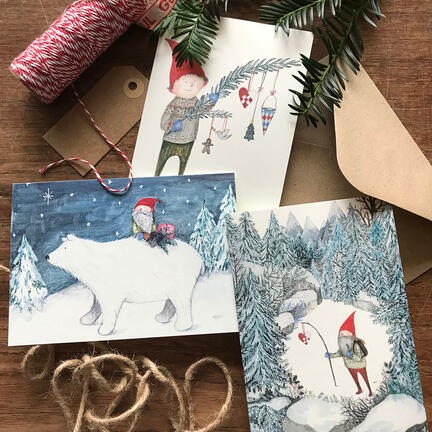 Christmas cards ~ set of three
72,00 kr.
Description
Christmas card set of three - great for greetings or to lay beside a gift.
The set consist of the following cards:
Pixie With Ornaments
Pixie In The Woods
Pixie & Ice bear
The cards each measure in A6 size, is of a great paper quality as it is thick, a bit off white and is fsc-marked.
Comes with three rustic brown recycle envelopes.
Prices are incl. VAT