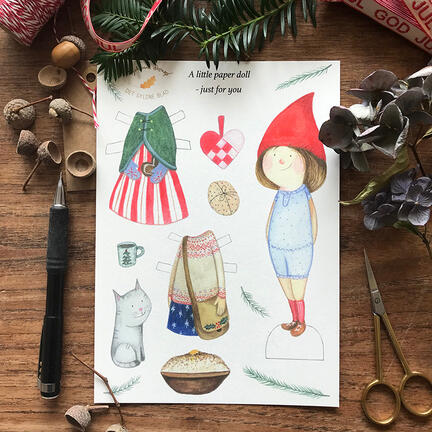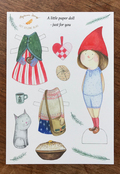 Christmas Pixie paper doll
28,00 kr.
Description
A sweet Christmas Pixie Paper Doll with lots of details. A great thing to introduce the little ones during Christmas.
The Paper doll also makes a great large Christmas postcard or little picture to frame - (if you don't dare to cut).
Simply, a great card for Christmas and the holiday season.
Measures: A5 size, 148 x 210 mm
Paper is of high quality, 324 milligrams, FSC-marked and off white.
Prices are incl. VAT