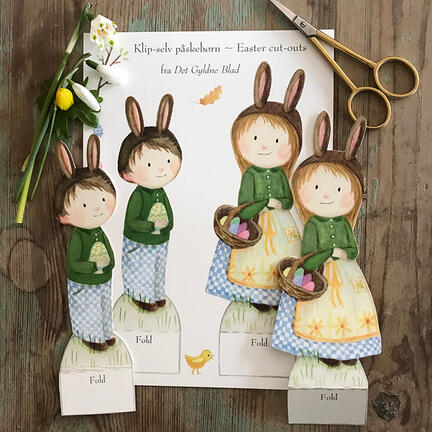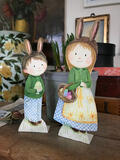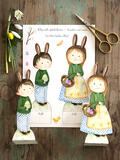 Cut-outs Easter kids
28,00 kr.
Description
I have reprinted a small stack of my Easter kiddies from 2022 on an A5 card.
Cut the figures out and arrange them on your Easter table or if you do not dare to cut the card is also lovely to give.

Measures: A5 size/ 148 x 210 mm.
Paper is slightly off white and is FSC-marked, weight is 324 milligram.
I recommend to use a sharp pointed scissor when cutting out the figures and to not be afraid of shaping and rounding the corners a bit. This will soften the look of the figures so they'll be even more cute when displayed.
Prices are incl. VAT