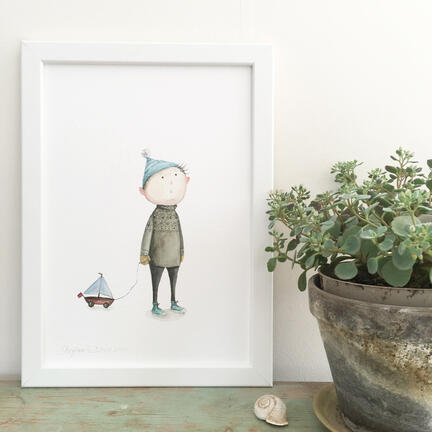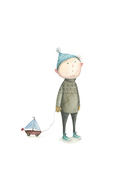 Little Kenni
152,00 kr.
Description
(Notice: when this print sell out it will no longer be made)

Cute print in A4 of a wondering little boy.
Paper is Hahnemühle - a paper of great quality because it has a surface that is a bit like watercolor paper and is fsc-marked.
You can read more about the printing method down below.
The print is signed on the front.
Frame not inclueded.
It is recommended to protect your prints and illustrations from direct sunlight, that way they will last for many years.
Prices are incl. VAT
What is a Giclée print?
Giclée print is also called a fine Art print. This printing method calls upon high ink and paper standards to make it archival for many years to come. When the print is well kept and protected againt direct Sunlight the print will last +100 years.
Prints are printed with 12-pigment waterbased ink on lovely high quality paper from Hähnemühle of 190 miligram. The paper has a slight rough surface that has a resemblance with water color paper which the ink can really attach to.
The Giclée printing method match both color and ink apply very precisely and therefore reproduces the original art work very accurate.
Prints are printed locally here in Denmark.