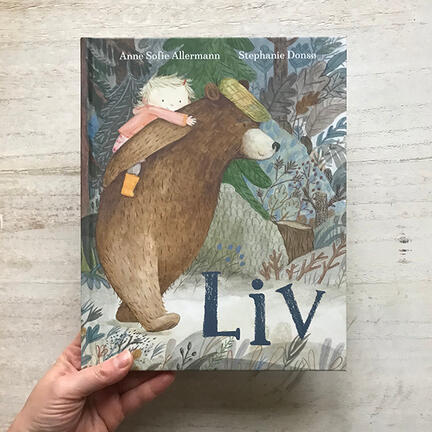 Liv - childrensbook
199,20 kr.
Description
The newly released childrensbook 'Liv' illustrated by Stephanie Donsø and written by award winning childrensbook author Anne-Sofie Allermann. Published by Forlaget Frø.
The story is about a little girl Liv (liv also mean 'life' on Danish) who goes hunting with her Grandfather and finds out that the meat you eat actually comes from an animal - a story about a childs meeting with nature and it's inherent complexity. The story dores not preach what is right or wrong it rather seeks to illuminate the link between what we eat and nature.
Stephanies beautiful illustrations embraces Autumn sceneries and the loving relationsship between Liv and her Grandfather with a peacefull and calmly expression.
So fare is the book only in Danish, but the illustrations speak for them selves.
If you whish to order the book with a handwritten personal note in the book by Stephanie just mention this at check out.
Keep in mind that with a handwritten note in the book it can not be returned.
The book measures about 20 x 25 cm.
Prices are incl. VAT