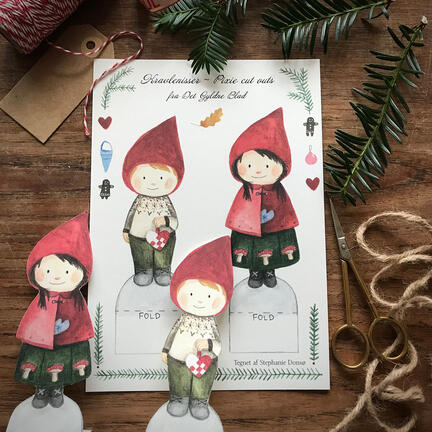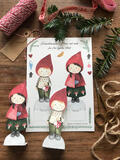 Pixie cut outs
28,00 kr.
Description
Pixie Girl & Boy cut-outs - kravlenisser - and decor with - an old Danish tradition for both big and small.

Measures: A5 size, 148 x 210 mm.
Paper is of high quality, 324 milligrams, FSC-marked and off white. Easy to write on.
A pointed scissor is recommended and don't be scared to round the edges a bit.
Prices are incl. VAT