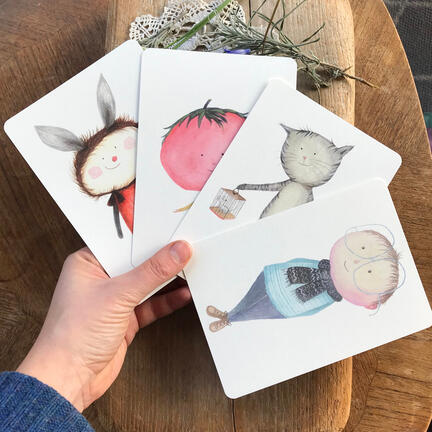 Whimsical postcard set of four
64,00 kr.
Description
Four fun whimsical and cute postcards - best little friends!
Perfect postcards to soften people's hearts with. Looks really cute in a frame too.
The card set consists of the following cards:
'Little Bunny'
'Tomato-Head Kid'
'The Cat & The Mouse'
'The Boy With The BIG Glasses'
Each card measures: 105 x 148 mm/A6-size and has round corners for that extra detail and gentle look.
Paper is high quality of 324-milligram. Easy to write on.
Comes along with four rustic recycle envelopes.
Prices are incl. VAT