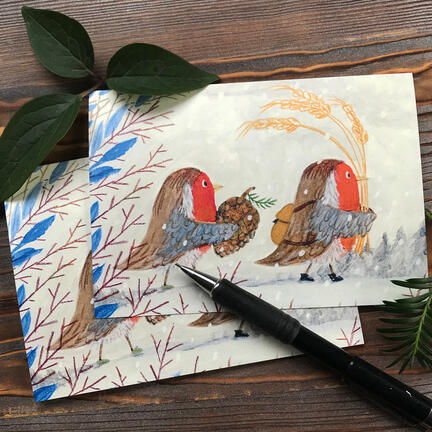 Winter bird card set
48,00 kr.
Description
Two Red Robins on their way with gifts.
Here as a set of two, size is A6. A really cute and whimsical card full of storytelling.
The cards are printet local here in Denmark. Paper is of lovely high quality, because it is thick, a bit off white, FSC-marked and easy to write on.
On the back you will find my beautiful logo of an Autumn leaf.
The set includes two rustic white envelopes.
Prices are incl. VAT